By
Keith Cowing
on February 15, 2020 3:23 PM.
Categories:
Commercialization
---
By
Keith Cowing
on February 14, 2020 2:35 PM.
Categories:
ISS News
---
---
By
Keith Cowing
on February 13, 2020 4:42 PM.
Keith's note: This is interesting. GAO usually just issues its reports and that's that. However, they are now overtly mentioning the recently released FY 2021 budget and are directing people to a report "NASA Lunar Programs: Opportunities Exist to Strengthen Analyses and Plans for Moon Landing" that says:
"In March 2019, the White House directed NASA to accelerate its plans to return humans to the moon by 2024--4 years earlier than NASA had planned. To meet this new goal, NASA made some changes to its approach. But it is still pursuing an array of complex efforts, including a small platform in lunar orbit called the Gateway, where crew could transit to and from the moon. Some have questioned the path NASA is taking and NASA has not fully explained how it arrived at its plans. So we that NASA document its rationale for these decisions. We also recommended that NASA develop an official cost estimate for the 2024 lunar landing mission."
Not very subtle - especially for the GAO. If the GAO is publicly reminding people that NASA needs to provide more details then it is a sure thing that Congress will be asking for the same thing - since the report that GAO is referring to was delivered to Congress on 19 December 2019 in response to a request from the House Appropriations Committee's Subcommittee on Commerce, Justice, Science, and Related Agencies. Categories:
Artemis
,
Congress
---
By
Keith Cowing
on February 13, 2020 4:01 PM.
NASA Selects Four Possible DIscovery Program Missions to Study the Secrets of the Solar System
"NASA has selected four Discovery Program investigations to develop concept studies for new missions. Although they're not official missions yet and some ultimately may not be chosen to move forward, the selections focus on compelling targets and science that are not covered by NASA's active missions or recent selections. Final selections will be made next year. NASA's Discovery Program invites scientists and engineers to assemble a team to design exciting planetary science missions that deepen what we know about the solar system and our place in it. These missions will provide frequent flight opportunities for focused planetary science investigations. The goal of the program is to address pressing questions in planetary science and increase our understanding of our solar system."
Categories:
Space & Planetary Science
---
By
Keith Cowing
on February 12, 2020 11:47 PM.
NASA Internal Memo: Website Modernization and Enhanced Security Protocols 15 May 2019 (PDF)
"Currently there are an estimated 3,000 public-facing NASA Web sites, yet the top 10 sites receive 80 percent of all Web traffic. Additionally, some NASA partners operate Web sites on our behalf outside of the Agency, creating redundancy and accumulating unnecessary costs. Not only does this duplication of information cause confusion, each Wen site provides potential access for a cyber-attack on NASA's assets. The shutdown earlier this year gave us a clear view of the cyber vulnerabilities inherent in operating thousands of Web sites. We need to take steps to protect our resources in a hostile cyber landscap, examine our digital footprint, reduce costs, and maximize the effectiveness of communications efforts. In addition to security risk, multiple sites dilute our effectiveness in communicating key messages about our missions."
Keith's update: OK. It has been 9 months. Has anyone actually done anything called for in this memo from the Administrator? The CIO shows no evidence of having done so (no surprise). Same goes for PAO. Its is not even clear who is responsible for this - I have heard that the task was tossed into the Chief Scientist's lap - that makes no sense. SMD issued a memo about this yet little seems to have been done. Indeed, NASA issued a press release today 'Pale Blue Dot' Revisited' which says "For more information about the Voyager spacecraft, visit: https://www.nasa.gov/voyager https://voyager.jpl.nasa.gov" Why does NASA need to pay people to maintain TWO websites for Voyager? Why do they have multiple websites for virtually all of their missions?
- NASA Just Can't Stop Doing Web Stuff Twice UPDATE: Three Times, earlier post
- NASA's Confusing ICESAT-2 Websites, earlier post
- Progress Made In Making NASA's Internet Presence Leaner, earlier post
- Dueling NASA Websites Update, earlier post

Categories:
IT/Web
,
Space & Planetary Science
---
By
Keith Cowing
on February 12, 2020 12:24 PM.
Hearing: Space Situational Awareness: Key Issues in an Evolving Landscape, House Committee on Science, Space, and Technology (with video)
- Rep. Kendra Horn [statement]
- Rep. Eddie Bernice Johnson [statement]
- Rep. Brian Babin [statement]
- Rep. Frank Lucas [statement]
- Brian Weeden, Secure World Foundation [statement]
- Daniel Oltrogge, AIAA Space Traffic Management Space Governance Task Force Chair [statement]
- Joanne Gabrynowicz, University of Mississippi Law Center [statement]
- Danielle Wood, Massachusetts Institute of Technology [statement]
- Ruth Stilwell, George Washington University [statement]
Space Missions of Global Importance: Planetary Defense, Space Weather Protection, and Space Situational Awareness, Senate Committee on Commerce, Science, and Transportation (with video)
- Chairman Roger Wicker [statement]
- Thomas Zurbuchen, NASA [statement]
- William Murtagh, NOAA Space Weather Prediction Center [statement]
- Kevin O'Connell, DOC Office of Space Commerce [statement]
- Moriba Jah, University of Texas [statement]
Categories:
Congress
---
By
Keith Cowing
on February 11, 2020 7:59 PM.
NASA CFO Jeff DeWit Is Leaving NASA
"It has been the honor of a lifetime to serve as the Chief Financial Officer of NASA, especially during a time when we have been tasked to go further and faster than ever before. I can hardly describe how wonderful this job is, how many great people I have met here, and how much I love and will miss NASA. The dedication of everyone here towards the mission is inspiring, and the people here are what I will miss the most."

Categories:
Personnel News
---
---
By
Keith Cowing
on February 11, 2020 3:32 PM.
Categories:
Commercialization
---
By
Keith Cowing
on February 11, 2020 11:46 AM.
Trump budget cuts funding for health, science, environment agencies, Washington Post
"President Trump once again is asking Congress to make major cuts to the budgets of science and health agencies while favoring research deemed essential to national security. The 2021 budget request delivered Monday to Congress includes a nearly 10 percent cut to Health and Human Services and a 26 percent cut to the Environmental Protection Agency. It asks for increases in funding for research on quantum computing and artificial intelligence, areas in which the United States competes with China. Trump also wants to grant NASA a multibillion-dollar boost to help the space agency put astronauts back on the moon. Trump budgets have repeatedly targeted agencies and programs that deal with science, health and the environment, but if tradition holds, the requested cuts have little chance of winning approval from the House of Representatives, which has the power of the purse and a Democratic majority."
Keith's note: Learning that the White House has singled NASA out for a substantial budget increase is always welcome news for the space community since it highlights the fact that space is important and space people think that space is important. Add in strong mention in the State of The Union address and at other high visibility events, a push for Space Force, and space folks certainly have a right to feel that there is new wind in their sails. One small problem: much of this is temporary. Alas, as has been the case in the past, large cuts in social services, education, science, and infrastructural budgets fall flat when they arrive at Congress. NASA stands out as a target by virtue of its large plus up while everyone else is getting cut back. Soon we'll hear the old saws "why spend money in space when it is needed here on Earth" and "We already did the Moon thing 50 years ago". As inspirational as this 12% increase is, the chances that it will actually happen are not very encouraging.
Today at the Space Foundation's State of Space event, Rep. Kendra Horn, the lead proponent of the recent NASA Authorization Act that is making its way through Congress said that the 12% proposed increase in NASA's budget is welcome, but that it does not address the $5-6 billion that she says that NASA has told her that they need every year to make the 2024 Artemis lunar landing to happen - and by the way where is NASA's actual plan to do this? When asked about the interest in having actual private sector participation in Artemis as proposed by the White House, Horn said instead that making everyone NASA contractors is better - something her NASA Authorization Act strives to do. Add in the Act's gutting of actual lunar utilization and exploration after the landings begin we'd be facing a Flags and Footprints 2.0 situation. Just as a huge NASA budget increase is going to be hard to sell to Congress against a backdrop of cuts elsewhere, spending any large amount of money on NASA - with or without a big increase - to go back and walk around on the Moon is going to be a hard sell as well when basic support services are on the chopping block.
When asked if she thought Artemis could survive the election and a possible change in the White House Horn replied that her authorization act had bipartisan support - so that was a good sign. We all saw what the Obama Administration did to the Bush Administration's human spaceflight program plan when they took over and what happened to Obama's space efforts when the Trump team took over. Horn referred to a certain amount of "whiplash" as being an integral part of what passes for space policy - and that this back and forth contributes to a lot of the problems we see in what NASA is doing or not doing at any given moment.
Now that I have served up a pile of negativity, lets look on the bright side. There is great interest - globally - in going back to the Moon - with both humans and robots, to do science and exploration, to both further national goals and conduct private sector projects. Oh yea Mars too. Alas, no one is exactly on the same page. Until we have an actual national strategy with goals, objectives, roles, and responsibilities clearly enumerated then this ad hoc, constantly pivoting approach is going to continue to stumble along. It takes more than short presidential directives or tedious, verbose NASA authorization Acts to make that happen. Barking orders and long wish lists chopped up into 4 year long bite size pieces won't work. It never has. We're just kicking the can down the road. Will someone please fix this? Thanks.
Kicking The Can Down the Road to Mars, 2015, earlier post
"And of course none of these Mars missions in the 2030s are in any budget - notional, proposed, or projected - that means anything to anyone actually working at NASA today. So it is hard to blame people who can't give you a straight answer. Just look at what their management has given them to work with - and what the agency has had to work with in terms of guidance from Congress and the White House. Just in the past 10-12 years NASA has veered away from the shuttle towards the Moon, then away from the ISS to Mars and away from the Moon and back to ISS, and now back to Mars (and maybe the Moon) and also some boulder on an asteroid."
Categories:
Artemis
,
Congress
,
TrumpSpace
---
By
Keith Cowing
on February 10, 2020 11:25 PM.
Keith's note: In the NASA FY 2021 budget briefing I asked Jim Morhard what the total cost of Artemis would be up to the point of landing people on the Moon. He said $35 billion. Yea that's apparently the additional cost to do Artemis I, II, III - on top of what was already being done. But what was already being done was to send humans to the Moon - you know, like SLS, Orion, ground systems, etc. NASA has been sending humans back to the Moon since 14 January 2004. This guessing game has been an ongoing sport amongst the media for 16 years - trying to find out how much the NASA Moon program will cost. NASA now tries to pretend that Orion and SLS are somehow not part of the Artemis cost since they have been underway for so long that NASA would be doing those things anyway without the whole Artemis thing. Back in the day NASA never included the costs of Shuttle flights in what it cost to build ISS since "we'd be flying them anyway".
Somehow Artemis has become separate from the original "Vision for Space Exploration", "Moon, Mars, and Beyond", Constellation, "Journey To Mars" things - all of which are the overlapping, evolutionary, sequential steps that led to SLS and Orion - right? And all of these efforts cost billions - billions that have vanished from the overall humans to the Moon balance sheet. Of course if you really wanted to be accurate about what this cost you'd need to include Ares 1 and Ares V - since they were once NASA's original "program of record" plan for sending humans to the Moon. But NASA wants everyone to forget all of those billions. Oh yes, then there's the billion they spent on the J-2 testing - and the test stand they never needed - and ... see where I am going?
Categories:
Artemis
,
Budget
---
By
Keith Cowing
on February 10, 2020 12:41 PM.
- NASA Administrator Statement on Moon to Mars Initiative, FY 2021 Budget
- NASA FY 2021 Budget Info, NASA
- FY 2021 Budget, OMB
Keith's 9 Feb update: NASA is on page 101. Some highlights:
"The National Aeronautics and Space Administration (NASA) is responsible for leading an innovative program of exploration that would return American astronauts to the Moon by 2024 and build a sustainable presence on the lunar surface as the first steps on a journey that will take America to Mars.
The Budget increases funding for innovative programs that would land astronauts on the Moon and support precursor missions and advanced technologies that would enable further exploration. The Budget also supports a broad range of high-performing NASA programs that are not directly supporting the Moon to Mars program, and includes reductions to some lower-performing programs.
The Budget provides $25.2 billion for NASA, a 12-percent increase from the 2020 enacted level.
The Budget provides robust funding for the programs that support this goal, including $3.4 billion for the development of lander systems, over $700 million to support lunar surface activities, and $233 million for robotic precursor missions to Mars that would also conduct cutting-edge science.
The Budget defers funding of upgrades--known as "Block 1B"--for the SLS, and instead focuses the program on completing the initial version of the SLS and ensuring a reliable SLS and Orion annual flight cadence. While a potentially beneficial future capability, the costly Block 1B upgrades are not needed to land astronauts on the Moon.
Consistent with prior budgets, the Budget provides no funding for the Wide Field Infrared Survey Telescope, two Earth science missions, and the Office of Science, Technology, Engineering, and Mathematics (STEM) Engagement. The Budget continues to support education activities such as internships and fellowships funded outside of the Office of STEM Engagement. The Budget also proposes to terminate the SOFIA telescope, which has not proven to be as scientifically productive as other missions."
Categories:
Budget
,
TrumpSpace
---
By
Keith Cowing
on February 9, 2020 2:00 PM.
Keith's 9 Feb update: You should scroll down and click on the comments. At the top you will see that I highlighted comments by NASA HEOMD AA Doug Loverro. He replied to the question that I did not get to ask and spent a lot of time - with a lot of words - in a quality response. Well worth reading.
Keith's 7Feb note: NASA and Boeing held a telecon today about Starliner problems. They said that they held today's media telecon as a result of things posted in the media yesterday after the ASAP meeting. (See ASAP: Boeing Starliner Software Issue Potentially "Catastrophic"). Apparently Congress was reading the same articles. When asked about flying people on the next Starliner mission Jim Bridenstine punted. Doug Loverro went into some detail as to what needs to be done with Boeing next but would not answer yes/no either. Alas, NASA is picking favorites again on news telecons. Probably a good idea since this was my question for Boeing:
"Boeing launched a spacecraft designed to carry humans and discovered two fundamental software issues in flight. Now Boeing wants to launch people in that spacecraft the next time it flies. I have been reporting on software issues for another Boeing product - SLS. Add in 737 Max software problems and it would seem that Boeing has some major software weaknesses. Is there any overlap between software teams or management between Starliner and SLS (or 737 Max)? Since Boeing's current software process has clearly failed after many years and billions of dollars spent, what do you need to do differently in order to get this whole software thing working properly again?"
I was half tempted to get into the weeds with a question about breadboards, wiring jigs, software verification checks, and things like SAIL that we used to test Shuttle avionics and what passed for "software" - all done by Boeing and its heritage companies like Rockwell and McDonnell Douglas - all designed to beat problems out of a design with brut force before it flew. You'd think they'd have that down pat by now. That is the real story here - NASA and its contractors have forgotten how to do stuff like that.
Categories:
Commercialization
---
By
Keith Cowing
on February 7, 2020 12:07 PM.
Trump said to propose roughly $3 billion NASA budget boost for 2021, TechCrunch
"President Donald Trump is set to request a budget of $25.6 billion for NASA for its fiscal 2021 operating year, the Wall Street Journal reported on Friday. It's looking for nearly $3 billion more than the $22.6 billion NASA had for its current fiscal year, and the bulk of the new funding is said to be earmarked for development of new human lunar landers. This represents one of the single largest proposed budget increases for NASA in a couple of decades, but reflects Trump's renewed commitment to the agency's efforts as expressed during the State of the Union address he presented on February 4, during which he included a request to Congress to "fully fund the Artemis program to ensure that the next man and first woman on the Moon will be American astronauts."
Categories:
Budget
,
Congress
,
TrumpSpace
---
By
Keith Cowing
on February 7, 2020 11:34 AM.
Keith's note: More tweets below. FYI I stumbled across this in my Facebook feed. NASA did not make any mention of this appearance. Toward the end they played a question and answer game with Jim Bridenstine. Whoever was wrong had to eat a popsicle with increasingly incendiary hot sauce on it. This might be a useful management tool for Bridenstine to employ at NASA. Just sayin'
Continue reading:
Jim Bridenstine Spoke At Liberty University Today
.
Categories:
NASA Culture
---
By
Keith Cowing
on February 6, 2020 10:00 PM.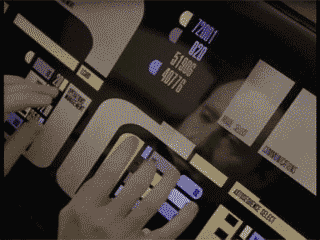 NASA, Boeing to Provide Update on Starliner Orbital Flight Test Reviews
"NASA and Boeing will host a media teleconference at 3:30 p.m. EST Friday, Feb. 7, to discuss the status of the joint independent review team investigation into the primary issues detected during the company's uncrewed Orbital Flight Test in December as part of NASA's Commercial Crew Program."
NASA Safety Panel: Second Starliner OFT Software Error COuld Have Been :Catastrophic", Space Policy Online
"In an emailed statement to SpacePolicyOnline.com this evening, Boeing said it accepts and appreciates the recommendations of the IRT as well as suggestions from ASAP: "They are invaluable to the Commercial Crew Program and we will work with NASA to comprehensively apply their recommendations."
Starliner faced "catastrophic" failure before software bug found, Ars Technica
"At Thursday's meeting, Hill revealed the second issue related to software and thruster performance publicly for the first time. However, as part of reporting on a story about Starliner software and thruster issues three weeks ago, a source told Ars about this particular problem. According to the source, Boeing patched a software code error just two hours before the vehicle reentered Earth's atmosphere. Had the error not been caught, the source said, proper thrusters would not open during the reentry process, and the vehicle would have been lost."
Keith's note: And of course there are all of the SLS software issues that have plagued the Boeing and NASA MSFC folks:
- SLS Upper Stage Changes While Software Problems Linger, earlier post
- SLS Software Problems Continue at MSFC, earlier post
- This Is How NASA Covers Up SLS Software Safety Issues (Update), earlier post
- MSFC To Safety Contractor: Just Ignore Those SLS Software Issues, earlier post
- SLS Flight Software Safety Issues Continue at MSFC, earlier post
- SLS Flight Software Safety Issues at MSFC (Update), earlier post
- Previous SLS postings
But wait, there's more in other parts of Boeing:
Boeing Finds New Software Problem With Scandal-Plagued 737 Max Plane, Gizmodo
"During flight testing of the 737 MAX's updated software, an indicator light associated with the stabilizer trim system illuminated in the flight deck," a Boeing spokesperson told Gizmodo via email. "We determined that the illumination of this light was caused by differences in input data between the flight control computers (FCC). This is a result of the FCC cross compare redundancy software update issued in June 2019."

Categories:
Commercialization
---