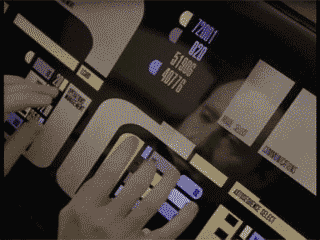 NASA, Boeing to Provide Update on Starliner Orbital Flight Test Reviews
"NASA and Boeing will host a media teleconference at 3:30 p.m. EST Friday, Feb. 7, to discuss the status of the joint independent review team investigation into the primary issues detected during the company's uncrewed Orbital Flight Test in December as part of NASA's Commercial Crew Program."
NASA Safety Panel: Second Starliner OFT Software Error COuld Have Been :Catastrophic", Space Policy Online
"In an emailed statement to SpacePolicyOnline.com this evening, Boeing said it accepts and appreciates the recommendations of the IRT as well as suggestions from ASAP: "They are invaluable to the Commercial Crew Program and we will work with NASA to comprehensively apply their recommendations."
Starliner faced "catastrophic" failure before software bug found, Ars Technica
"At Thursday's meeting, Hill revealed the second issue related to software and thruster performance publicly for the first time. However, as part of reporting on a story about Starliner software and thruster issues three weeks ago, a source told Ars about this particular problem. According to the source, Boeing patched a software code error just two hours before the vehicle reentered Earth's atmosphere. Had the error not been caught, the source said, proper thrusters would not open during the reentry process, and the vehicle would have been lost."
Keith's note: And of course there are all of the SLS software issues that have plagued the Boeing and NASA MSFC folks:
- SLS Upper Stage Changes While Software Problems Linger, earlier post
- SLS Software Problems Continue at MSFC, earlier post
- This Is How NASA Covers Up SLS Software Safety Issues (Update), earlier post
- MSFC To Safety Contractor: Just Ignore Those SLS Software Issues, earlier post
- SLS Flight Software Safety Issues Continue at MSFC, earlier post
- SLS Flight Software Safety Issues at MSFC (Update), earlier post
- Previous SLS postings
But wait, there's more in other parts of Boeing:
Boeing Finds New Software Problem With Scandal-Plagued 737 Max Plane, Gizmodo
"During flight testing of the 737 MAX's updated software, an indicator light associated with the stabilizer trim system illuminated in the flight deck," a Boeing spokesperson told Gizmodo via email. "We determined that the illumination of this light was caused by differences in input data between the flight control computers (FCC). This is a result of the FCC cross compare redundancy software update issued in June 2019."