Big Aerospace Wants Biden To Keep Trump Space Policy Apparatus In Place (Update)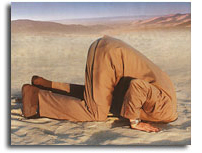 Keith's 28 January update: this is the letter (pdf) that the usual suspects sent to the White House. The wording is mostly the same. These organizations signed the letter:
Aerospace Industries Association, Aerospace States Association, American Astronautical Society, American Institute of Aeronautics and Astronautics, Commercial Spaceflight Federation, CompTIA, Explore Mars, Inc., GPS Innovation Alliance, Intelligence and National Security Alliance, National Security Space Association, Satellite Industry Association, SmallSat Alliance, Space Florida, Space & Satellite Professionals International, The Coalition for Deep Space Exploration, Universities Space Research Association, U.S. Chamber of Commerce.

Keith's 27 January update: Mike French at AIA sent this note out to the ususal suspects on 26 January:
"Hello all – I wanted to provide an update and proposed way forward. I have heard from a diverse set of nearly all the groups here as supportive or initially supportive but need to run an internal check. If you know others in the space community that are supportive of the space council framework, I want to make sure we include all of those voices if they are interested in joining. Please feel free to reach out to other groups you think would be interested or let me know and I can do so. I will set up a call for later today or tomorrow morning (depending on response timing) to discuss the way forward with interested groups. Please feel free to reach out to me directly in the meantime."
There was a group call scheduled for today (27 January) at noon to discuss this memo.

Keith's 25 January note: Yet another effort is being undertaken by Big Aerospace to preserve the status quo. This time its an effort to keep the National Space Council and its utterly useless Users Advisory Group in place. As you may recall the UAG was not comprised of actual "users" of space but rather was stocked full of political appointees and representatives from Big Aerospace companies who sell things to the Federal Government. This group never did anything other than to have meetings with powerpoint presentations when in fact the big decisions had already been made by National Space Council staff. After a while many members never bothered to attend – even before COVID. But it was fun for the members to brag about being on it.
This draft statement supporting the UAG was sent out today to all the usual suspects by Mike French at the Aerospace Industries Association. Many of the recipients were in on a Big Aerospace White Paper that was circulating as a drafted right after the election which was a shopping list of things that the community wanted from Congress and the incoming Biden Administration. That white paper seems to have evaporated since it was featured on NASAWatch. As for the National Space Council itself, while it did do some interesting work, from what I have been hearing its future is in doubt since last week's announcement of a revitalized and elevated Office of Science and Technology Policy and PCAST leadership. With the elevation of science as a national priority many think that space should be discussed at the highest level in an "all of government" perspective – and not as a disconnected side discussion. Given the challenges facing our nation right now, space policy needs to have the best possible seat at the big table where these things are discussed – lest it be ignored.
"National Space Council Support Letter
DRAFT FOR ASSOCIATION REVIEW 1/25/21

For over 60 years, U.S. government and private sector investments in space programs have showcased American innovation, ambition, and accomplishment on the worldwide stage. Space is inextricably linked to our economic prosperity, U.S. national security, understanding of our planet, and everyday American life. As our nation becomes increasingly reliant on space for these endeavors and future technological challenges, the interconnectivity of our three space sectors – civil, commercial, and national security – requires public policies and investment rooted in a whole of government approach.

The National Space Council and its Users' Advisory Group provide that approach, coordinating across the entire government to shape our national space program with critical stakeholder input. Maintaining a White House-level focus on space will provide stability and continuity to the United States' space endeavors, enabling historic exploration and scientific achievement, continued U.S. space industry global leadership, and enhanced national security. Harnessing the space sector's capabilities will help fuel our economic recovery, help solve the climate crisis, and build the diverse 21st century education system and workforce that America needs and deserves. We strongly encourage the Biden Administration to continue the National Space Council and Users' Advisory Group."
Stay tuned. The usual suspects in the DC space policy echo chamber are relentless.
– Uh Oh: The Space Community Is Writing A White Paper – Again, earlier post
– Biden Elevates OSTP And Announces Science Team, earlier post
– Biden NASA Transition Team, earlier post
– Space Council Users' Advisory Group Meets Without Any Users, earlier post
– National Space Council UAG Goes Through The Motions Of Being Interested, earlier post