NASA Is Clueless About Biden Administration Education Policy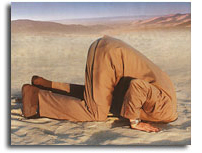 Keith's note: Last week I sent an email to NASA PAO – and the AAs for Communications and STEM Education – about last week's excellent ISS event with visually and hearing impaired students. I got a partial response to my questions today. The following excerpt from the PAO response summarizes the current attitude within NASA Headquarters with regard to education.
NASAWatch: "How does this event link to the Biden/Harris Administration's education strategic plans"?
NASA PAO: "Please reach out to the White House."
In his prepared statement to the House Appropriations Committee last week Bill Nelson said "strengthening of a diverse Science, Technology, Engineering, and Math (STEM) workforce that inspires future generations."
In his State of the Union Address President Biden said "To win that competition for the future, in my view, we also need to make a once-in-a-generation investment in our families and our children. That's why I've introduced the American Families Plan tonight, which addresses four of the biggest challenges facing American families and, in turn, America. First is access to a good education. When this nation made 12 years of public education universal in the last century, it made us the best-educated, best-prepared nation in the world. It's, I believe, the overwhelming reason that propelled us to where we got in the 21st — in the 20th century."
So … despite the strong, clear, relentless push for education from the Biden/Harris Administration – with a education PhD on call 24/7/365 no less – and continuous statements by the NASA Administrator and other officials about the importance of education, NASA's answer is "Please reach out to the White House"? Seriously? Is no one at NASA paying attention to what the White House has been saying such that they can't even answer such a simple, basic question?