NASA Suspends All Education and Public Outreach (Update)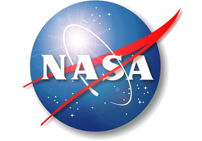 NASA Internal Memo: Guidance for Education and Public Outreach Activities Under Sequestration
"Effective immediately, all education and public outreach activities should be suspended, pending further review. In terms of scope, this includes all public engagement and outreach events, programs, activities, and products developed and implemented by Headquarters, Mission Directorates, and Centers across the Agency, including all education and public outreach efforts conducted by programs and projects.
The scope comprises activities intended to communicate, connect with, and engage a wide and diverse set of audiences to raise awareness and involvement in NASA, its goals, missions and programs, and to develop an appreciation for, exposure to, and involvement in STEM. Audiences include employees, partners, educators, students, and members of the general public. The scope encompasses, but is not limited to:
– Programs, events, and workshops.
– Permanent and traveling exhibits, signage, and other materials.
– Speeches, presentations, and appearances, with the exception of technical presentations by researchers at scientific and technical symposia.
– Video and multimedia products in development (and renewal of existing products).
– Web and social media sites in development (excludes operational sites).
– External and internal publications, with the exception of Scientific and Technical Information as defined by NPD 2200.1B.
– Any other activity whose goal is to reach out to external and internal stakeholders and the public concerning NASA, its programs, and activities."

Keith's note: This is just insane. How much money will this actually save? NASA's response to the sequestration is to go out of its way to not communicate with the outside world? Is any other agency doing this?
Then again this might have a silver lining by forcing everything to a serious life and death review – there are some pointless money holes – all done as EPO – that NASA loves to just pour cash into. I have talked to knowledgeable folks at NASA HQ – and they say that this is not an indication that NASA does not think that EPO is important. Rather, that its time for everyone to justify the actual need for projects on a case-by-case basis.
While NASA is looking at all EPO activities they need to look at other things as well. For example, JPL runs two MSL websites that overlap/duplicate one another [1, 2] but don't cross link – and JPL has an extra copy [3] of one of these sites for good measure. Yet none of these JPL sites interact with the site at NASA HQ [4] – and yet they all cater to the same audience. What does it cost NASA to support 3(4) official websites for one mission?

Keith's update: This memo was issued inside NASA this afternoon – after the memo above.
Memo: NASA AA for Communications David Weaver to Communications Coordinating Council: EPO Activities Under Sequestration
"I am providing additional information and instructions regarding the review of public outreach activities under sequestration as outlined in the memorandum from the NASA Chief Financial Officer and Chief of Staff dated March 22, 2013."
Sequestration forces NASA to hold up educational and outreach efforts, CosmicLog/NBC
"It's important to point out that it's a suspension, not a cancellation," [NASA spokesman Bob] Jacobs wrote. "The agency's budget for the fiscal year is more that $1 billion below the original request. We are taking prudent steps to ensure the resources expended on outreach activities are done so wisely."
Letter from NASA AA for Education Leland Melvin to the Education Coordinating Council on Waivers for Education and Public Outreach Activities