NASA Delays Commercial Cargo Award Yet Again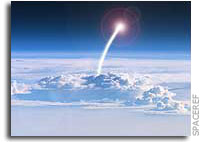 Keith's note: If you look at the JSC webpage for Commercial Resupply Services (CRS) 2 Contract you will see a schedule page that shows that proposals were received on 12/2/14. NASA originally planned to have a CRS2 award announcement in May 2015 but was delayed with the rationale being "4/16/15 Updated the Milestone Schedule Award date due to additional time required to evaluate proposals." There is a new note stating "8/7/15 Updated the Milestone Schedule to reflect an updated award date to provide additional time to evaluate Final Proposal Revisions (FPRs)." The planned CRS2 contract award date is now shown as 11/05/15. No CRS2 contract start date is shown.
Oh yes: both of the two current contractors lost a rocket and its cargo in the past year.