NASA, OSTP, NSpC, UAG, NAC Etc. Will Ignore This Report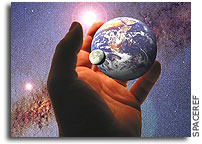 People Unaware and Concerned When It Comes to Space, Finds Landmark Report by Inmarsat, Inmarsat
"The world is largely unaware of key activities in space, with Gen-Z twice as likely to associate space with aliens, Star Wars and billionaires like Elon Musk and Jeff Bezos than older generations, according to the largest representative survey of global consumer attitudes towards space1, unveiled by Inmarsat, the world leader in global, mobile satellite communications.
The report, What on Earth is the value of space, found that those aged 65 and above, who were teenagers when humans first walked on the Moon, are more optimistic and hopeful than Gen-Z. They are more likely to associate space with research and exploration, rockets, and satellites – with their understanding of space more rooted in science than science-fiction.
Only a quarter of the public (23 per cent) said they feel space exploration is 'important'. Almost half (46 per cent) consider satellites when thinking of space, while 37 per cent think of expeditions to the Moon and Mars, 21 per cent think of aliens, and almost 1 in 10 think of Star Wars (9 per cent). Fewer than 1 in 10 people globally think of communications and connectivity.
This focus on Hollywood rather than Halley's Comet fuels how respondents feel about space. Only a third of people feel 'excited' about space (34 per cent), while 18 per cent feel nervous – just 38 per cent wish they knew more about 'up there'. A quarter (24 per cent) of people feel 'overwhelmed' by space, which comes as no real surprise with films like Don't Look Up recently capturing the public consciousness."

Keith's note: If NASA was actually in tune with what the public really thinks (as opposed to the slanted view that they imagine that the public has since everyone at NASA thinks space is great) then you'd see an ongoing adjustment in how NASA public Affairs, Education, and mission outreach efforts communicates. Instead, it is the same old stale approach that only transmits – but never listens. This is the basic take that this report has on the public's perception of the influence and importance of space in their daily lives – or lack thereof.
– A majority of people surveyed are unaware of ground-breaking things happening in space.
– 97% of people see space as a threat – with space junk and pollution the biggest perceived threats.
– 1 in 9 people are 'terrified' of what could happen in space – just 1 in 3 are excited or hopeful.
– Younger generations associate space more with science-fiction than science and they're considerably more concerned and nervous about the impact of space on our lives.
– However, older generations are much more hopeful and optimistic about what space brings to life on Earth.
– Gen-Z is twice as likely to associate space with aliens, Star Wars and billionaires like Elon Musk and Jeff Bezos than members of older generations.