Son of COTS Announced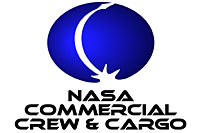 NASA to Open New Competition for Space Transportation Seed Money
"NASA announced Thursday it will conduct a new competition for funding that remains in NASA's Commercial Orbital Transportation Services Project, known as COTS. The new competition follows NASA's decision to terminate its funded agreement with aerospace firm Rocketplane Kistler of Oklahoma City, which repeatedly failed to meet agreed-upon milestones in its effort to develop and demonstrate commercial transportation capabilities to low Earth orbit."
NASA Updates Media on Status of COTS Project Thursday
"Thursday, NASA will provide an update about the status of the agency's Commercial Orbital Transportation Services Project, also known as COTS. NASA will host a news media roundtable at 2:30 p.m. EDT at NASA Headquarters, 300 E St., S.W., Washington. Alan Lindenmoyer, manager of the Commercial Crew and Cargo Program at NASA's Johnson Space Center in Houston, will participate in the briefing."

Editor's 18 Oct note: Once again ESMD seems to be going out of its way to screw up media participation. The only notice I am aware of was emailed late this morning. I only got mine in my email account an hour before the event itself. Did ESMD just dream up this telecon today? Or did they know about it yesterday? Its almost as if PAO and ESMD just don't care any more.

Editor's 19 Oct update: I just got a media advisory from JSC for an upcoming event that was held yesterday:
"From: info@JSC.NASA.GOV
Subject: [HSFMEDIA] NASA UPDATES MEDIA ON STATUS OF COTS PROJECT THURSDAY
Date: October 19, 2007 10:35:46 AM EDT
To: HSFMEDIA@JSC-LISTSERV-01.JSC.NASA.GOV
Reply-To: HSFMEDIA@JSC-LISTSERV-01.JSC.NASA.GOV"
Either this proves that JSC PAO sends things out without reading them – or people in that office never took that Calendar 101 class. Either way the word "inept" pops up in my mind.