Cool COVID-19 Research That NASA Does But Good Luck Finding It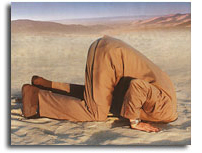 Keith's note: Look what I stumbled across in a Google news alert for "Ames Research Center": "Founder of Philadelphia life sciences firms targets RNA as key to knocking out Covid-19 "Aishwarya said his companies are already collaborating on Covid-19 research and related programs with Dr. Afshin Beheshti, principal Investigator at the NASA Ames Research Center, Dr. Masad Damha and his collaborators at McGill University in Canada, and three U.S. universities he could not name for confidentiality reasons."
Hmmm … that's news to me, so I did some Googling and found this at NASA Ames: Space Biosciences Research Branch Scientists Lead Projects Supporting the COVID-19 HPC Consortium "We have enrolled COVID-19 patients in a research study to examine their host transcriptional responses over time. From this data we will design drug targets and develop and test with in vivo models. Our team (consisting of 30 scientists) has expertise in coronaviruses, RNA-Seq methods, drug design, building therapeutic platforms, and SARS-CoV-2 mouse models."
Which led me to find this GeneLab AWG Collaborates on New COV-IRT Website "Afshin Beheshti of NASA GeneLab is a co-founder of COV-IRT, an international research team using a large consortium open science model to efficiently and rapidly improve understanding of COVID-19. The Consortium COVID-19 project was initiated by scientists who are members of the NASA GeneLab Multi-Omics Analysis Working Group (AWG) led by Beheshti from NASA Ames Research Center."
And then I found this: @NASAGeneLab #NASAGeneLab's Multi-omics Analysis Working Group launches COVID-19 International Research Team that uses a large consortium #openscience model to efficiently and rapidly improve understanding of #COVID19. Learn more on their new website: https://cov-irt.org #NASA #genomics
Yes NASA has several things online – but you need to already know to look for them before you find them. Oddly, no mention is made here in the press release issued after Jim Bridenstine's recent media event: NASA Contributes Expertise, Ingenuity to COVID-19 Fight or here at NASA's Coronavirus Response website. Unless I missed something NASA has not issued a press release about this. So the news media have to resort to stumbling across this interesting and relevant like I did. NASA Ames can't even be bothered to put it on their home page.
Really NASA – how hard is it to cobble together a 4 paragraph press release with a few links?