Challenger Center Expands Board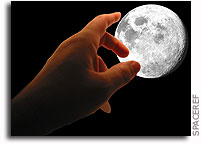 Challenger Center Welcomes Communication Professional Gwen Griffin to Its Board of Directors
"William Readdy, chairman of the board for the Challenger Center for Space Science Education, today announced aerospace communications professional Gwen Griffin has been elected to the board of directors. Griffin is the founder, president and chief executive officer of Griffin Communications Group, a full-service communications firm established in 1997 with offices in Houston and Central Florida. The firm is a nationally recognized for its work in branding, advocacy and outreach programs for corporate, academic and not-for-profit clients."
The entire Challenger Center board is listed here.