NASA OIG IT Report Highlights Governance Problems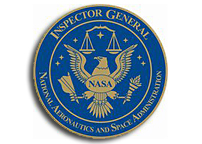 NASA's Information Technology Governance, NASA OIG
"The decentralized nature of NASA's operations and its longstanding culture of autonomy hinder the Agency's ability to implement effective IT governance. The Agency CIO has limited visibility and control over a majority of the Agency's IT investments, operates in an organizational structure that marginalizes the authority of the position, and cannot enforce security measures across NASA's computer networks. Moreover, the current IT governance structure is overly complex and does not function effectively. As a result, Agency managers tend to rely on informal relationships rather than formalized business processes when making IT-related decisions. While other Federal agencies are moving toward a centralized IT structure under which a senior manager has ultimate decision authority over IT budgets and resources, NASA continues to operate under a decentralized model that relegates decision making about critical IT issues to numerous individuals across the Agency, leaving such decisions outside the purview of the NASA CIO. As a result, NASA's current IT governance model weakens accountability and does not ensure that IT assets across the Agency are cost effective and secure."
Marc's note: There is no simple solution to this as long as the centers continue to butt heads with HQ and as long as NASA's CIO only controls a fraction of the IT budget with the centers controlling the majority.