NASA Is In A Hurry To Sign Agreements That We Can't Read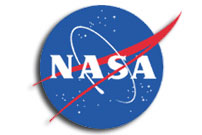 NASA, UN Sign Memorandum of Understanding on Peaceful Uses of Space
"NASA and the United Nations Office for Outer Space Affairs (UNOOSA) have signed a memorandum of understanding (MOU) pledging cooperation in areas of science and technology to support the peaceful use of outer space. The MOU, signed Thursday, Dec. 17, brings together NASA's wealth of publicly available Earth observation data and dynamic exploration opportunities with UNOOSA's unique position as the only U.N. entity dedicated to outer space affairs."

Keith's note: OK, so where is the text of the MOU?
NASA, USDA Sign Agreement to Improve Agricultural, Earth Science Research
"NASA and the U.S. Department of Agriculture have signed a memorandum of understanding aimed at strengthening their longstanding partnership on space-based assets benefitting life on Earth. The agreement brings together NASA's experience with technology development and space-borne Earth science measurements and USDA's scientific experience and knowledge of agricultural production, resource conservation, food security and safety, and forests and working lands."

Keith's note: OK, so where is the text of the MOU?
NASA, Canadian Space Agency Formalize Gateway Partnership for Artemis Program
"NASA and the Canadian Space Agency (CSA) finalized an agreement between the United States and Canada to collaborate on the Gateway, an outpost orbiting the Moon that will provide vital support for a sustainable, long-term return of astronauts to the lunar surface as part of NASA's Artemis program."

Keith's note: OK, so where is the text of the agreement?
NASA Administrator Signs Statement of Intent with Brazil on Artemis Cooperation
"NASA Administrator Jim Bridenstine and the Government of Brazil Minister of Science, Technology, and Innovation (MCTI) Marcos Pontes signed a joint statement of intent during a virtual meeting on Dec. 14, 2020."

Keith's note: OK, so where is the text of the joint statement?

Keith's note: It looks like NASA is trying to toss forth every policy thing that it can before Jim Bridenstine leaves. Brazil, Canada, UN, nuclear power in space, USDA … its all fine stuff – but there is no apparent strategery behind or between any of this. NASA just shoots it out and can't be bothered to even let the public read what the agreements actually say.
The USDA/NASA thing is great stuff. As a part of this, has anyone looked at states with large agriculture sectors that are strongly affected by COVID, the economic downturn, and how NASA relates to their livelihood – and how the NASA/USDA thing could help? Has anyone figured out how to make NASA interactions with 4H, Future Farmers of America, etc. work in this regard? Drones and remote sensing of crops are important – how does the NASA Aeronautics Directorate interact with this USDA agreement? A drone will be doing remote sensing on Mars in a few weeks. There are obvious tie-ins between Mars Ingenuity, agricultural remote sensing, and UAVs. Why not make this part of the Mars mission newly relevant to an underserved sector of society?
NASA is an amazing mess of missed opportunities.