NASA Wants a Venture Capitalist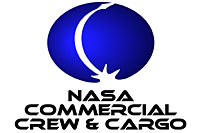 NASA JSC Solicitation: Venture Capitalist Consulting Services
"This notice is being issued as Request for Proposal (RFP) for Venture Capitalist Consulting Services. The contractor shall provide consulting as a Venture Capitalist for the Commercial Orbital Transportation Services (COTS) Demonstrations Team."

Editor's note: This is a little confusing. Who's capital is being ventured? NASA's? The venture capitalist's? One would assume it is NASA's money. But is the term being used all that appropriate for what NASA wants to do since "venture capitalists" seek to "venture capital". Indeed, should NASA be acting like a venture capitalist at all?
According to the National Venture Capital Association:
"Venture capital is money provided by professionals who invest alongside management in young, rapidly growing companies that have the potential to develop into significant economic contributors. Venture capital is an important source of equity for start-up companies."… "venture capital and private equity firms are pools of capital, typically organized as a limited partnership, that invests in companies that represent the opportunity for a high rate of return within five to seven years."
Is NASA going to invest in "young, rapidly growing" or "start-up" companies – and pay them to develop capabilities – or are they looking to companies which already have a capability?
A rough idea seemed to be emerging in Mike Griffin's mind last summer:
Mike Griffin Reveals His Commercialization Vision for NASA: Part 1, SpaceRef
"What are some characteristics of the deal that we might be willing to make? Despite the wishes and entreaties of those who would like me to dump $400-500 million on their enterprise (hopefully) – or on some enterprise – and then just stand back and wait to see if the results come in – that's not going to happen."

"[You should] look for us to conduct such a competitive procurement – and [you should] look for us to pick a "leader" with whom we will get started – and also to fund a couple of "followers" at the study level in case the leader falls off the track. Because, the leader is only going to continue to get his money if progress continues to be met. We will set up verifiable milestones, agreed upon in the deal, the way that any commercial deal would be done. When the terms and conditions are met, the money will be provided."
In the first quote it sounds like Griffin is not interested in taking risk. In the second one, a few minutes later, he sounds more open to doing so – so long as he sets milestones and performance requirements.
If you look at In-Q-Tel, Griffin's former employer (which he headed for 20 months having joined in August 2002 left in April 2004), you may get a hint of where he wants to try and take NASA:
"When In-Q-Tel was created in 1999, the CIA determined that it needed a means to engage with young innovative companies that were building cutting edge commercial technologies.In the post 9/11 world, where direct threats are real and lives are at risk, it is clear that we cannot afford to have less than the very best technologies to address the most urgent intelligence challenges. The agility that enables In-Q-Tel to rapidly discover, develop and deploy new capabilities is more important than ever. With its carefully structured mix of innovative R&D and investment capital, In-Q-Tel's strategic focus enables it to take the calculated risks necessary to serve the United States' most vital national interest."
Alas, NASA is not the CIA. Indeed, NASA culture can often be openly hostile to the notion of new ways of doing things – especially when they fly in the face of how NASA likes to do things. That does not mean that such behavior by NASA is correct – but it does represent a significant impediment to embracing the sort of out-of-the-box, entrepreneurial, sound business plan thinking that is often associated with venture capital.
Perhaps a better way to go about this is to offer a simple prize competition – instead of trying to create a government version of 'venture capital' – a concept which sounds to be somewhat of an oxymoron – and in NASA's case would be akin to trying to teach an elephant to tap dance.
Why not try a simpler route. Congress just voted to give NASA greatly enhanced capacity to do prizes – up to $10 million. NASA sets up a series of challenges involving things it needs – and then the private sector jumps in. NASA only needs to watch for the results. It may not do the whole job, but why not exercise this opportunity to get started?