Space Commerce Opportunities For All – Or Just Some?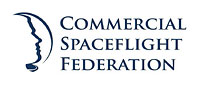 Commercial Spaceflight Federation Welcomes New Members and Leadership
"The Commercial Spaceflight Federation welcomed several new member companies at its Executive Board meeting this week, expanding its membership to more than 60 companies. … Frank DiBello, President and CEO of Space Florida, was reelected as the CSF chairman."

Keith's note: This seems to be a bit of a conflict of interest to me. I would think that you'd want someone in a leadership role in an organization such as this who was interested in equally spurring space commerce in all 50 states without deference to any particular state – especially when government-led programs have been focused in just a few states – such as Florida. Indeed if DiBello pushes to get things going in other states (e.g. new spaceports) he's not doing his job in the best interest of Florida. But what do I know.