CASIS Does Not Like Macs and Keeps Its Events Semi-Secret (Update)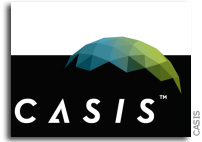 CASIS Media Advisory: Space, Cancer and Personalized Medicine Conference
"A live webcast of the Space, Cancer and Personalized Medicine Conference (8:00 a.m. – 4:00 p.m. EDT) will also be available for interested media and can be viewed via link at www.iss-casis.org.
"**Please note that in order to participate in the live stream, you may be directed to download various applications. Computers with MAC operating systems will not have the ability to view the live stream."

Keith's note: If CASIS had any actual IT smarts they'd use USTREAM, Livestream, or do a Google Hangout for things like this – like everyone else does. All you need is a laptop with a webcam, a microphone, and an Internet connection. Chris Hadfield can tell them how to set this up.
Oh yes: it is really nice of CASIS to give everyone less than 24 hours notice. There is no mention of this event on the ISS National Lab page, NASA's Calendar, or even CASIS' events page Fixed.

Keith's update: This just goofy. Now CASIS tells Mac users "**Please note that in order to participate in the live stream, you may be directed to download a "Scopia" codec. Computers with MAC operating systems: restart your browser after installing the codec and use this link to join the conference: http://us.tryscopia.com/scopia/entry/index.jsp?ID=7658112" Install a codec? Yea right – what a great way to install malware on your computer.
Google Hangout anyone? Is this a taste of things to come with regard to ISS utilization – convoluted instuctions for something as simple and routine as a webcast? More inept public engagement from CASIS – all while Chris Hadfield has managed to use just about every social media platform he can think of – IN ORBIT.